Mobile & Wireless Tokyo 2010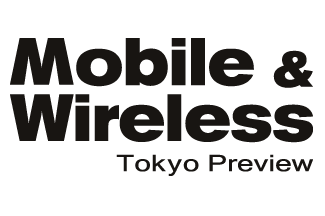 Now, it is said that Mobile Business field is needed to change from the structure depending on wireless carrier, and to have more flexible business environment. And also, cloud computing and other new services became public, so mobile phone will be integrated into IP networks. With these backgrounds, Mobile business will enter borderless and competitive age.
In 2009, Mobile WiMAX has commercialized in Japan. We prospect that more and more High-speed Services utilizing wireless broadband technology including LTE(Long Term Evolution) and HSPA will be introduced all over the world.
Don't you need an answer for the dynamic change in the Mobile and Wireless business field ? It's here at 'Mobile & Wireless Tokyo Preview'.
Development of Mobile broadband technology and advancement of user interface Advent of New Services work together with various fields
Fusion of communication and broadcasting to create new services beyond the termination of analogue TV airing.
Promoting MVNO business intended utilizing mobile business
Accelerated adoption of IP
Mobile & Wireless Tokyo Preview' is held to provide the opportunity to examine the reality surrounding Mobile Business field from various angles.